Our People
Comitato Arghosha Faraway Schools is an association created by four people in 2005 after the locality of Arghosha – north of Band e Amir lakes -, where the very first school was built. The association's mission is to fund educational projects in the remotest areas of Afghanistan. It is not an NGO but it raises funds for selected Afghan NGOs projects. It has no running costs as its members personally support all the expenses incurred.
Our Story
How it started
In April 2004, Maria Rosario wanted to celebrate her 50th birthday with a memorable family trip.  Along with Marco and their son Andrea (then aged 13), she went to Afghanistan to visit her friend Filippo, who headed the local office of the UN High Commission for Refugees.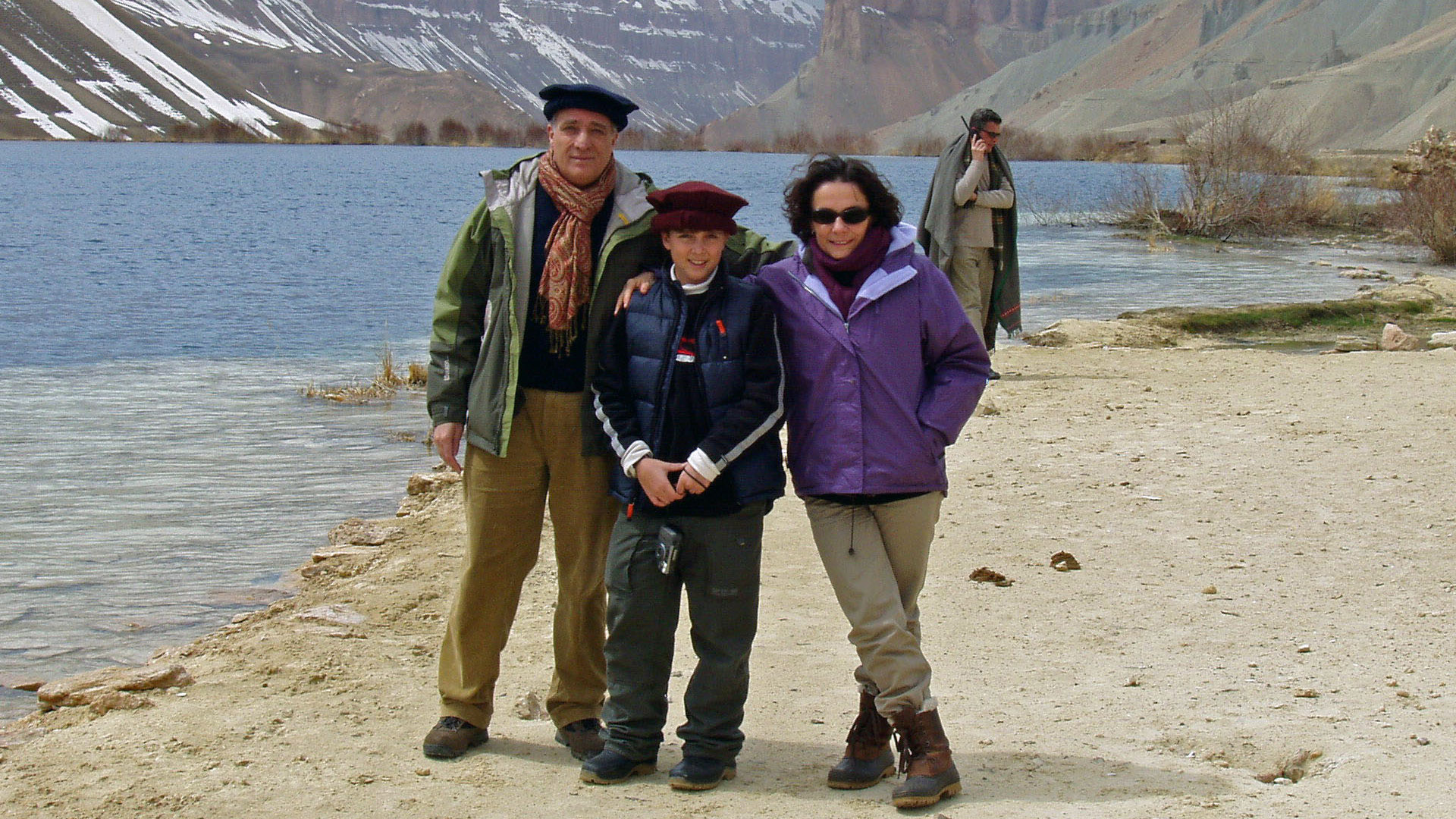 Together they travelled to Bamiyan province where they witnessed the consequences of decades of war. They were touched and wanted to help the local population.
Through the UNHCR heads of office in Bamiyan, Jeddy Namfua and Mustafa Hosseini, they met the representatives of the Shuhada Organisation, an Afghan NGO active in educational projects. Founded by Sima Samar, a prominent politician and human rights advocate, Shuhada was keen to raise funds for its projects. Marco and Maria Rosario thought that it could make for an ideal partnership.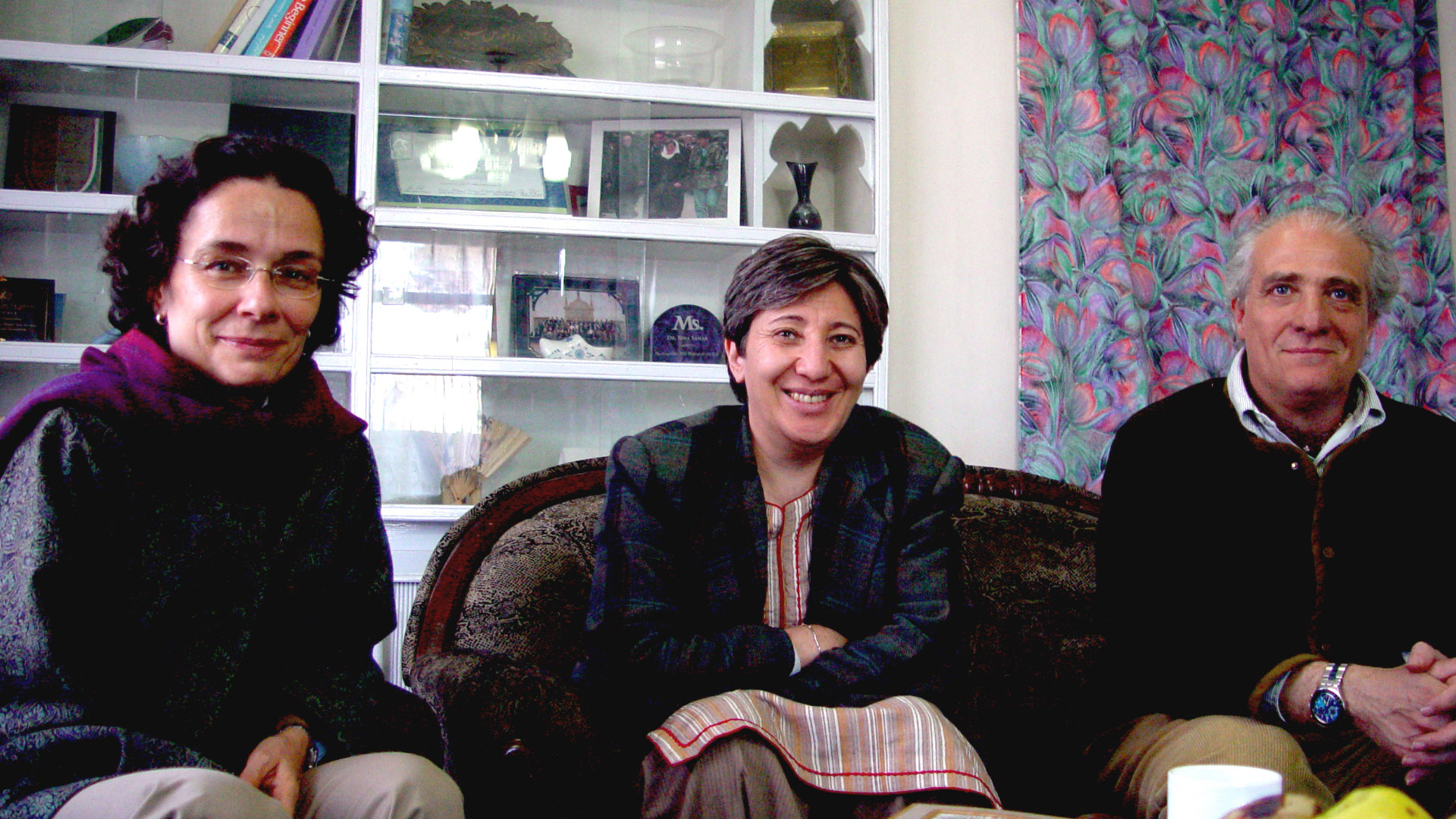 Initially, Marco and Maria Rosario decided to start raising funds through a simple organisation, "The Niada Family and Friends". Donors were private, mainly from Italy and the UK. Under this name they financed the construction of the first school, in the locality of Arghosha. The school was inaugurated on 11 September 2005.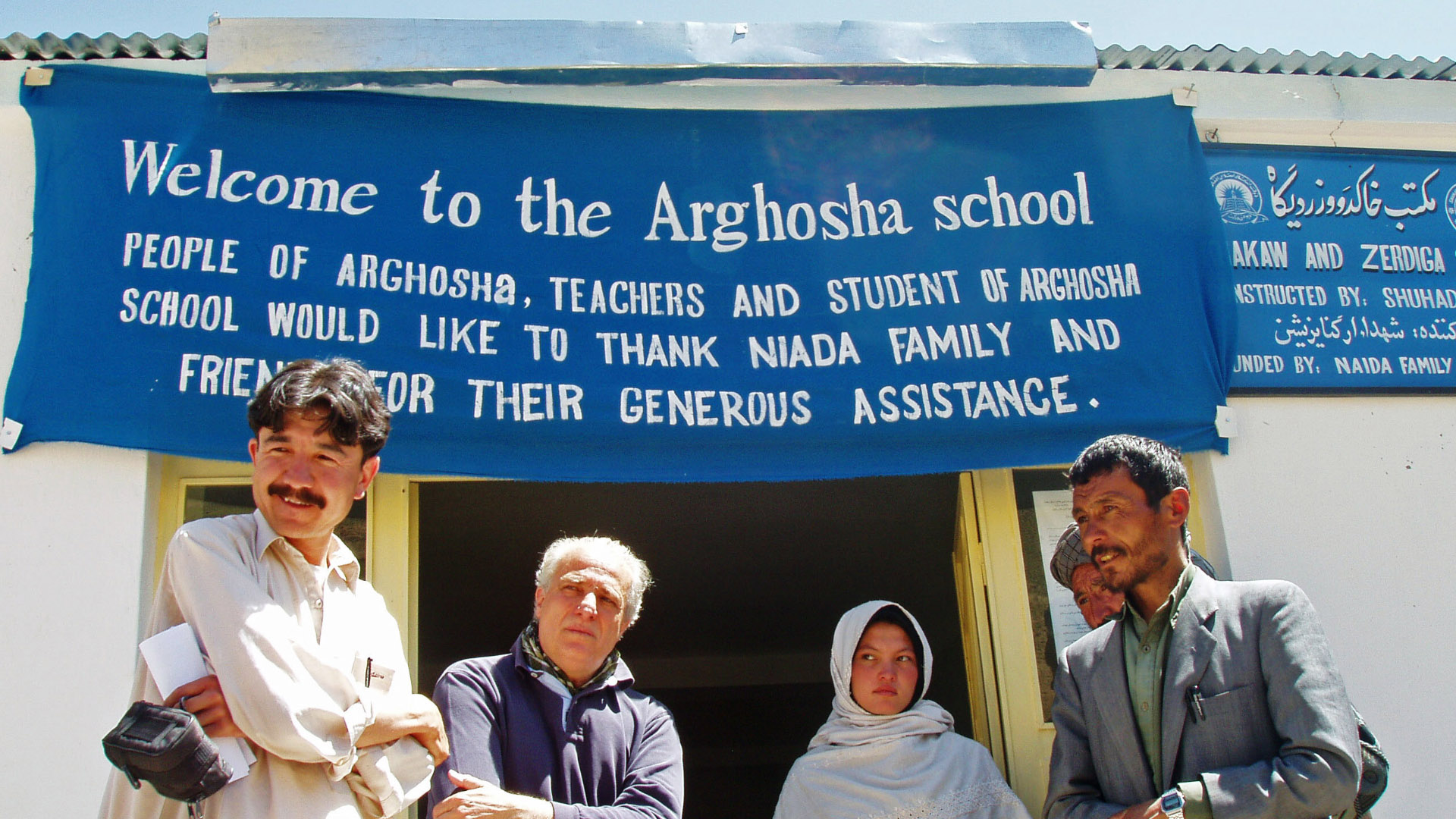 Mustafa offered his support on the ground on a voluntary basis and has ever since been a fundamental element for the implementation of Arghosha projects.
How it developed
In October 2005 Filippo left Afghanistan. The three decided to give a more stable form and mission to their organisation. Paolo Lazzati, Maria Rosario's brother, joined the group contributing very effectively to the administrative and financial aspects of its work.
The new Committee was inaugurated on the ground in 2006 with a visit at Sar e Qul school, where Antonio Grandi, Filippo's father, memorably joined, aged 80, in his first visit to the country.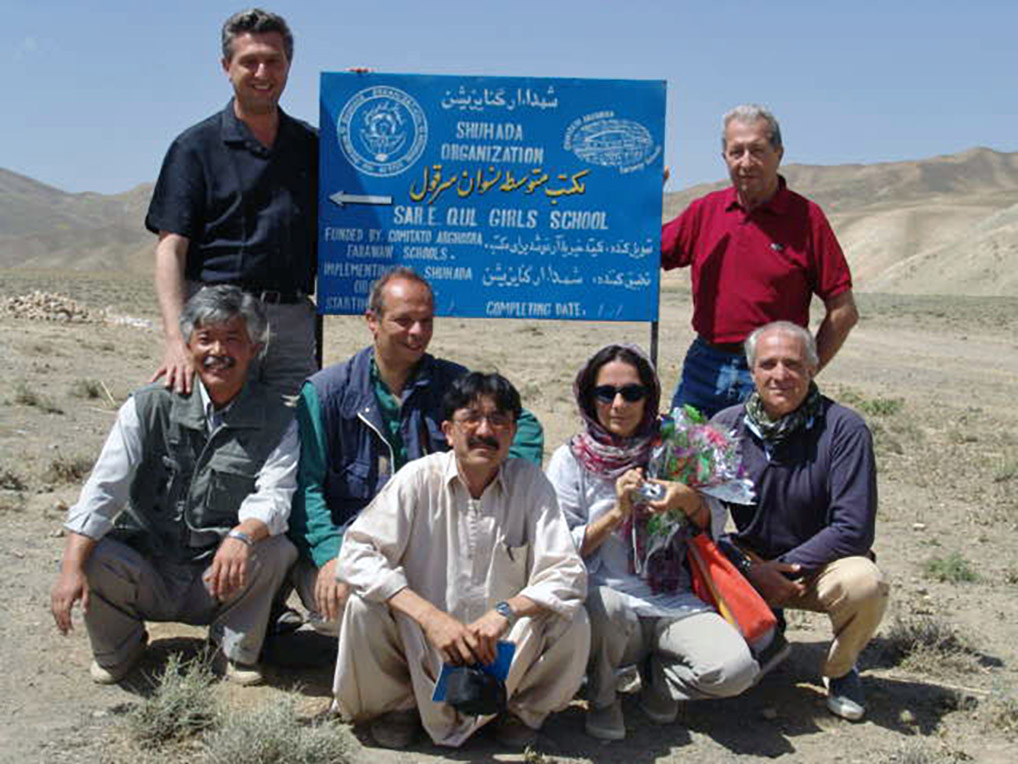 How it works today
The small and concrete projects funded by Comitato Arghosha rely on the strong relationship among the four members and their Afghan partners. Once a year, Comitato Arghosha's members go to Afghanistan to assess the completion of the schools, discuss educational projects and review new needs. This is essential to follow the progress of the projects.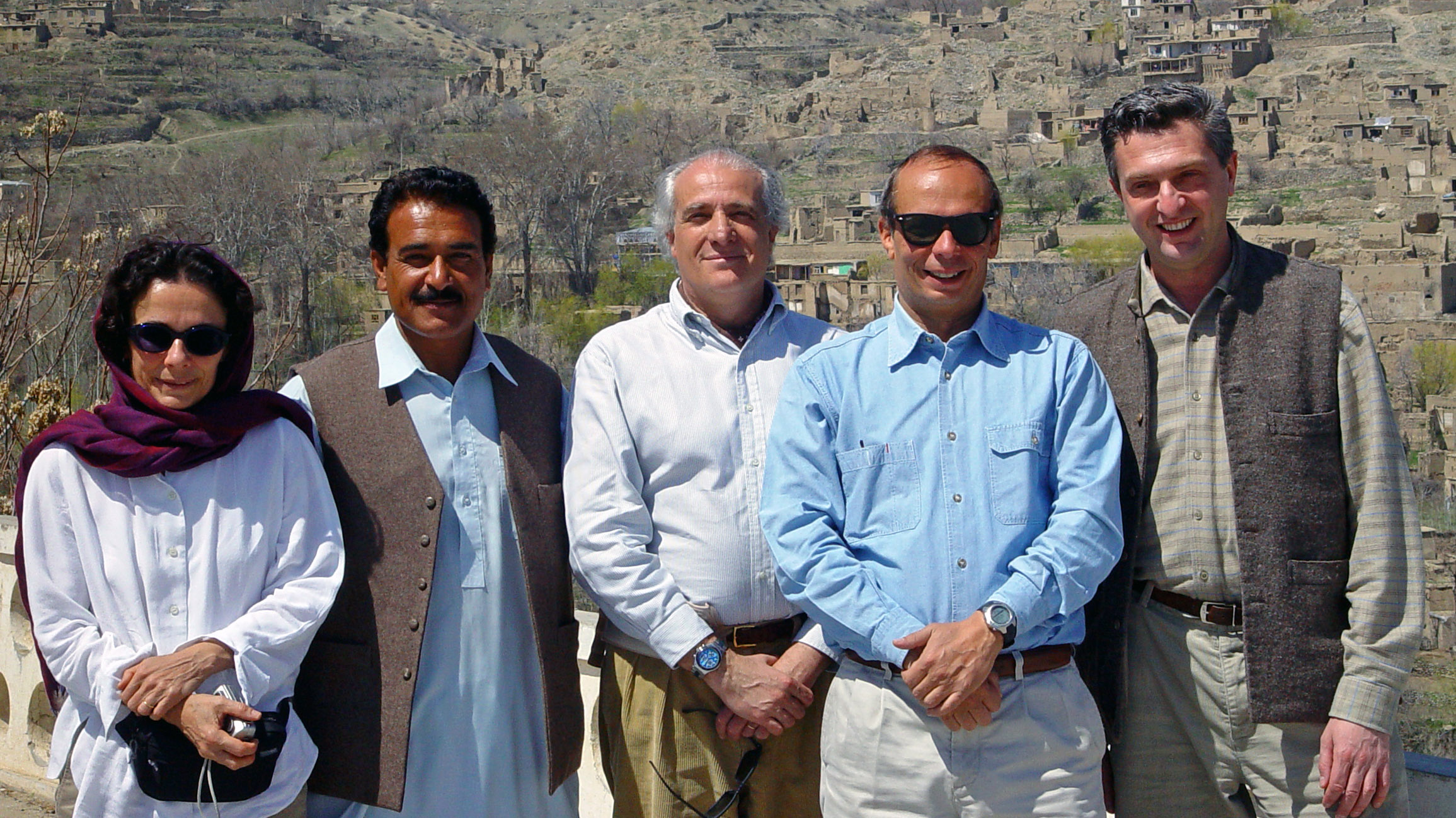 The organisation is very lean and has no overhead costs, since Comitato Arghosha members personally provide for their own travel and administrative expenses.