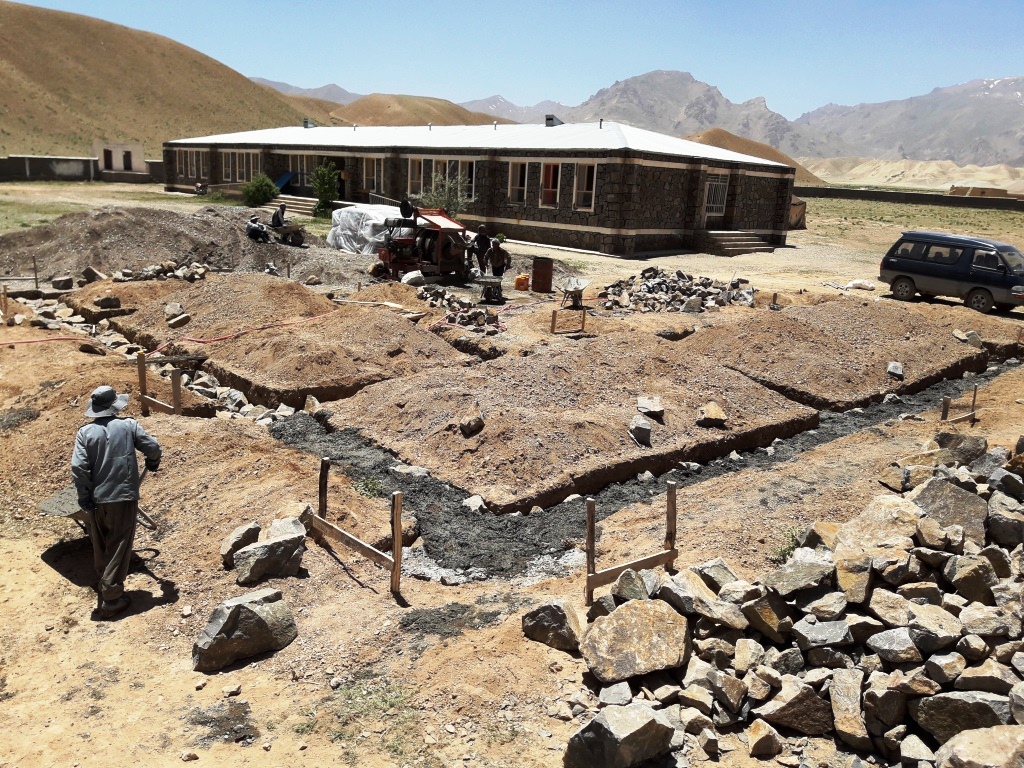 The works for the expansion of Zarin School have started
Zarin school, in Yakawlang district of Bamiyan province, is one of the most successful schools funded by Arghosha Committee. It has been growing in terms of students steadfastly, and has recorded, together with Chardeh, a high success rate of admission to the State University (Kankoor exam). Its story goes back 25 years ago, in 1993, when a small primary school for girls was established, hosting pupils studying from grade 1 to 3. In 2002, after the fall of the Taliban, the school was upgraded to a secondary (grade 1 to 9) and in 2006 it made a final leap forward, becoming a high school and covering the whole cycle of studies from grade 1 to 12. In 2009 the first group of girls proudly got their final diploma and some of them passed the University exam.
Comitato Arghosha Faraway Schools got into the picture in 2011, when together with Shuhada Organisation, it decided to give the girl school a proper permanent structure, according to the most modern criteria of construction. The old small structure made out of dried mud gave way to a big building made of local stones with metal roofing for the winter snow. The building hosts 12 rooms: 8 classrooms and 4 rooms for administrative purpose. At the time the girls studying in Zarin were just over 400. Ever since the number of the girls has kept growing incessantly and in the last few years the structure could not accommodate all the pupils under one roof anymore. Over 100 girls had to study under the tents erected in the court near the main building. Today, the number of students is close to 600. The teachers are 16. Our extension plan envisages a separate structure with the same characteristics of the main building. It will add 4 new rooms (3 classrooms and a room for administration).