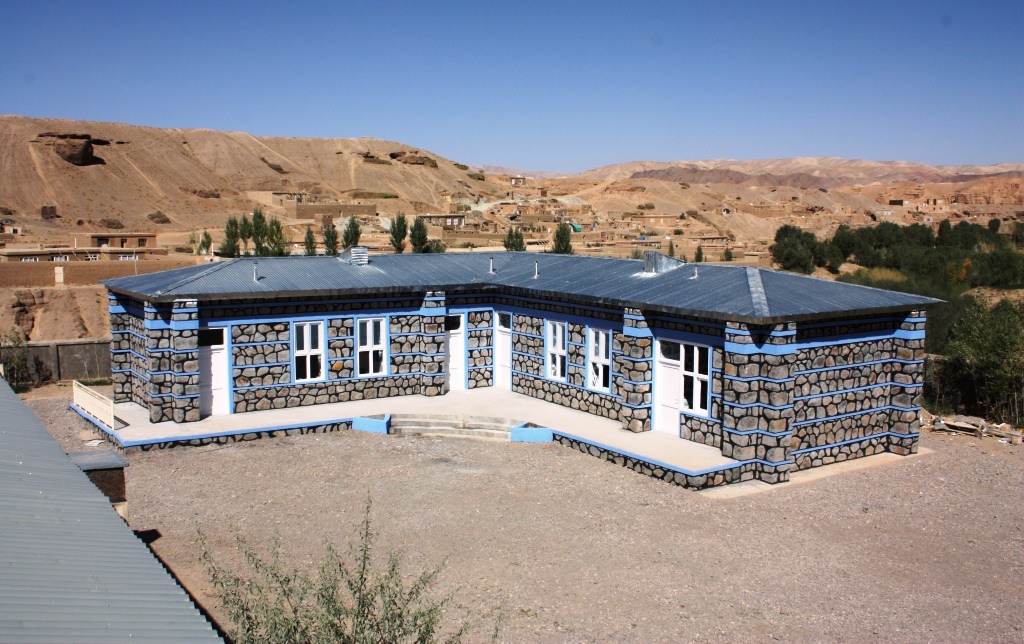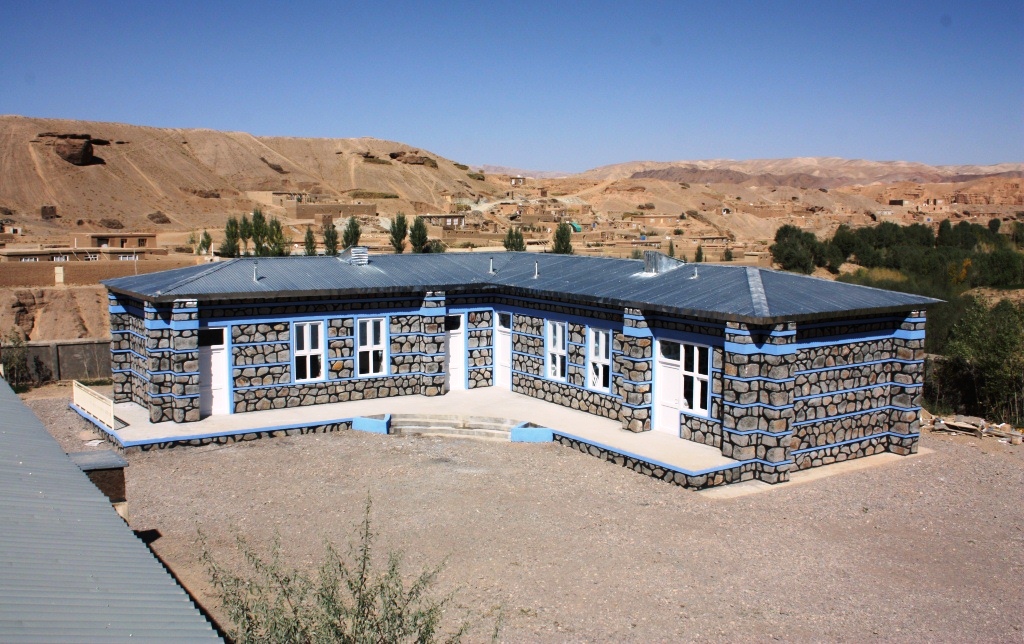 The extension of Zarin school for 100 girls has been completed
We can't be prouder! The extension of Zarin school, involving three new classrooms to host around 100 girls of grades 1 to 3, has been completed. The works, under the supervision of Eng Gholam Hussein Matin, head of Shuhada Org in Bamiyan, lasted only 4 months. They started on May 15 and ended few days ago, precisely on September 15. It was a record time, even for the high standards we are used to. About 100 girls that were forced to study under the tents have now a proper shelter. Zarin, a only girls school that was built in 2011, has been one of the most successful schools that we have funded and has constantly increased the number of pupils attending until the existing structure couldn't hosted all of them under one roof. The school host at present over 700 girls, from grade 1 to 12. We wish to thank the Kahane Foundation that funded the whole project. The Foundation has been a generous supporter of Arghosha Faraway Schools for 10 years.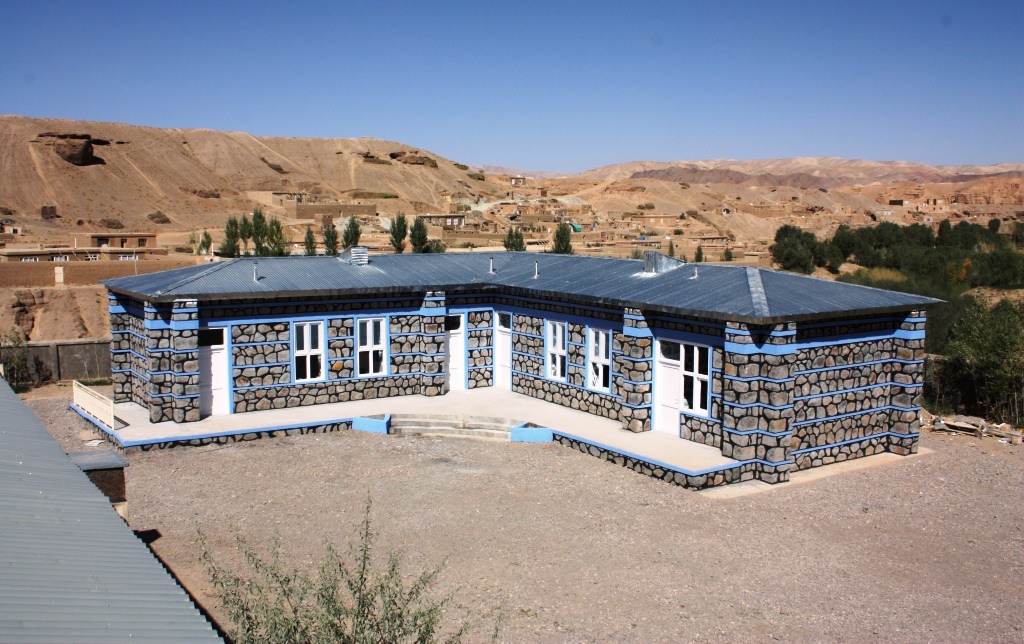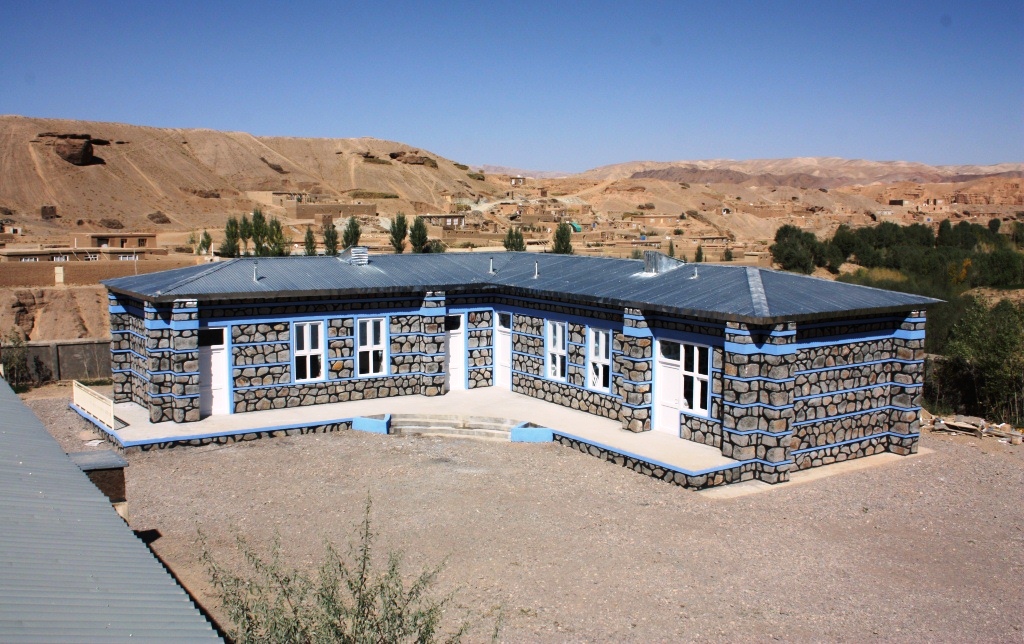 The building is following the latest specifications of the Department of Education with features for disabled pupils (see the picture above) and the best construction materials available. Local stone was used as well as local labour force under the supervision of professional builders. The new building is composed by 3 classrooms plus a room for administrative purposes. The ceilings are reinforced with iron bars and the blackboards are of the best quality available (see below). Very often the weakest point of Afghans schools is the poor quality of the blackboards which makes drawing and writing pretty painful for the teachers and reading a difficult exercise for the pupils…
The extension of Zarin school was planned during our last visit there in April 2017, when we witnessed students' overcrowding, with many girls forced to study under tents. The last tents that you can see in the picture below will be taken away as soon as the new structure will become operational. In fact, shortly the new building will be handed over to the Afghan educational authorities. This is the 13th building that we have funded so far, involving a total of 12 schools. Thanks to this success, we are now looking forward to our 13th school (and building n. 14)!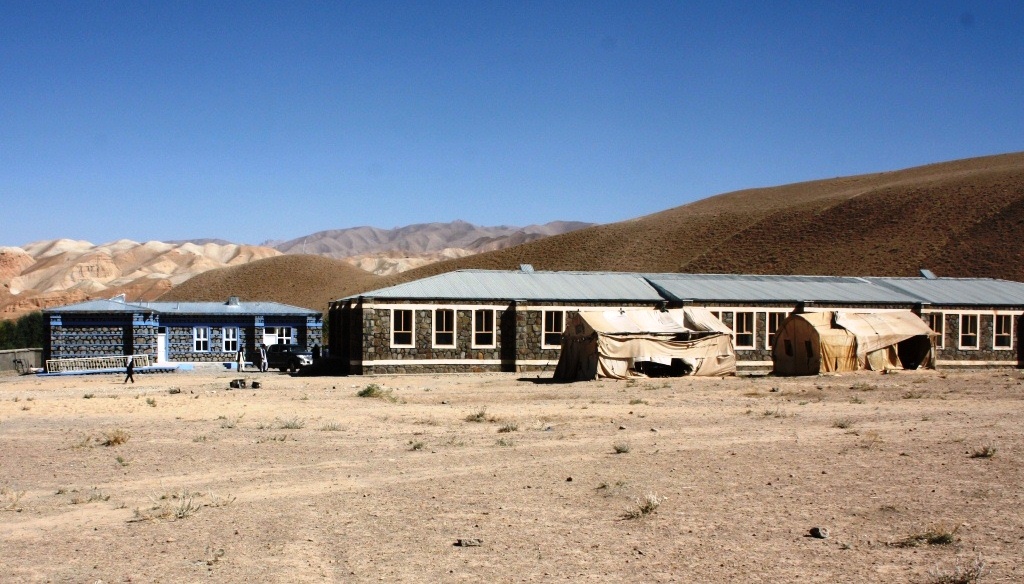 If  our donors will keep supporting us generously as they have done so far, our 13th school could be a big one in a remote area of Bamiyan province. It could become a flagship project that will celebrate 15 years of close cooperation between our two organisations. Let us look forward to our new project with confidence and optimism, as our Afghan friends of Shuhada Org have proven to be utterly reliable in the execution over all these years.