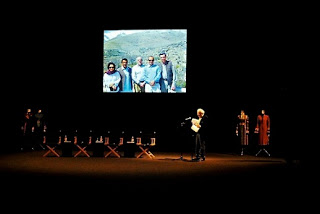 Learning in Afghanistan – a fundraising event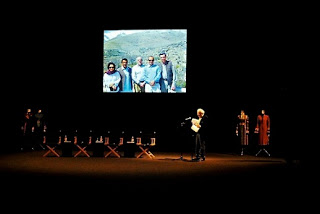 On 4 October 2009 the committee organized a major fundraising event at the Teatro Studio, which belongs to the prestigious Piccolo Teatro in Milan, Italy.
The event included the projection of a short documentary film – "Learning in Afghanistan" – on the projects funded by Comitato Arghosha and the presentation of its activities.
There were two guests of honour – both of them prominent Afghan women
Dr Sima Samar, Chairperson of the Afghan Independent Human Rights Commission and founder of Shuhada Organization, gave the keynote speech, talking about her experiences as human rights activist, promoter of women's rights and pioneer in the provision of health and education services to the poorest among Afghans. Her intervention was the most significant moment of the evening and described in gripping and passionate terms the context in which the projects funded by the committee are designed and realised.
Zolaykha Sherzad, architect and founder of Zarif Design – a Kabul-based fashion company combining Afghan tradition with modern designs – spoke about her personal experiences as a refugee and her subsequent commitment to contribute to the reconstruction of Afghanistan. She also spoke about her "School of Hope" project and her work as an entrepreneur employing 56 Afghan women and men at Zarif Design.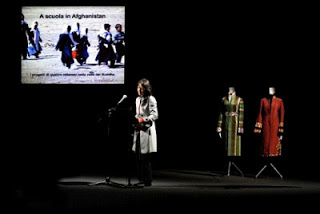 The event "Learning in Afghanistan", attended by almost 400 people, was a great success.  As a result, we  managed to raise 40,000 euros by the end of December 2009. At the event, Zolaykha donated four beautiful Zarif dresses which were auctioned and fetched 2,500 euros.