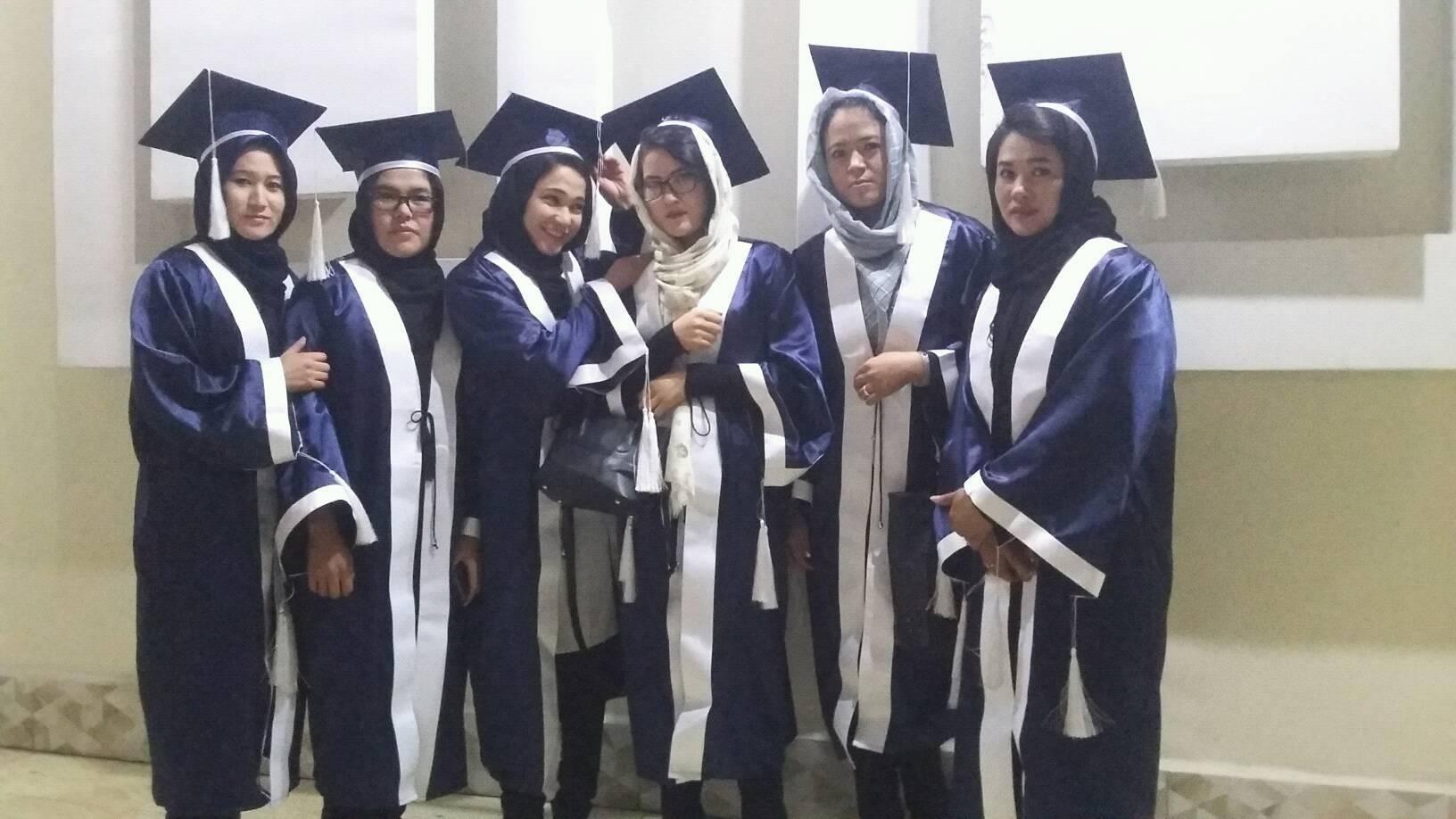 Eight girls gratuated at Ghawarshad University through Arghosha scholarships
These two pictures fill Arghosha Committee with pride. One is taken at the ceremony of graduation at Ghawarshad University of six of the eight girls that graduated between August and December 2018. It has been a fantastic achievement that is encouraging all of us to go forward along this path that we started in 2014 with the first two scholarships of Fawzia and Amina. In fact Amina and Fawzia graduated in August 2018 in Law and Political Science with top marks with an average of above 80%. The other four girls, Tahira, Zahra, Basbigom and Masooma graduated in December of last year. Today they are confident young women, they have learnt English and they are looking forward for a job. Some of them are thinking to study further for a Master.
Amina and Fawzia want to fullfill their dream of becoming lawyers. Tahira who also graduated in Law and Political science, is starting an experience as teacher in Bamiyan province, namely in Yakawlang district as well as Masoma, who graduated in Economics and Management and went back to her village in Waras district last winter to teach English to the pupils of secondary school. Zahra and Basbigom who also graduated in Law are improving their English and are looking for a job. The other two girls who were not attending the same ceremony are Homa Shad and Fatima, featured in the following picture at Shuhada's compound where they lived for 4 years with the other six schoolmates during the period of the scholarships. They graduated in Civil Engineering, a pretty challenging faculty for two young ladies. Both  came out with very good marks and Fatima was even one of the best of the course. Both want to work in a challenging sector that is dominated by males but are determined to make their voice heard. As Fatima says: < Nothing is given in this word. You have to affirm your rights >.