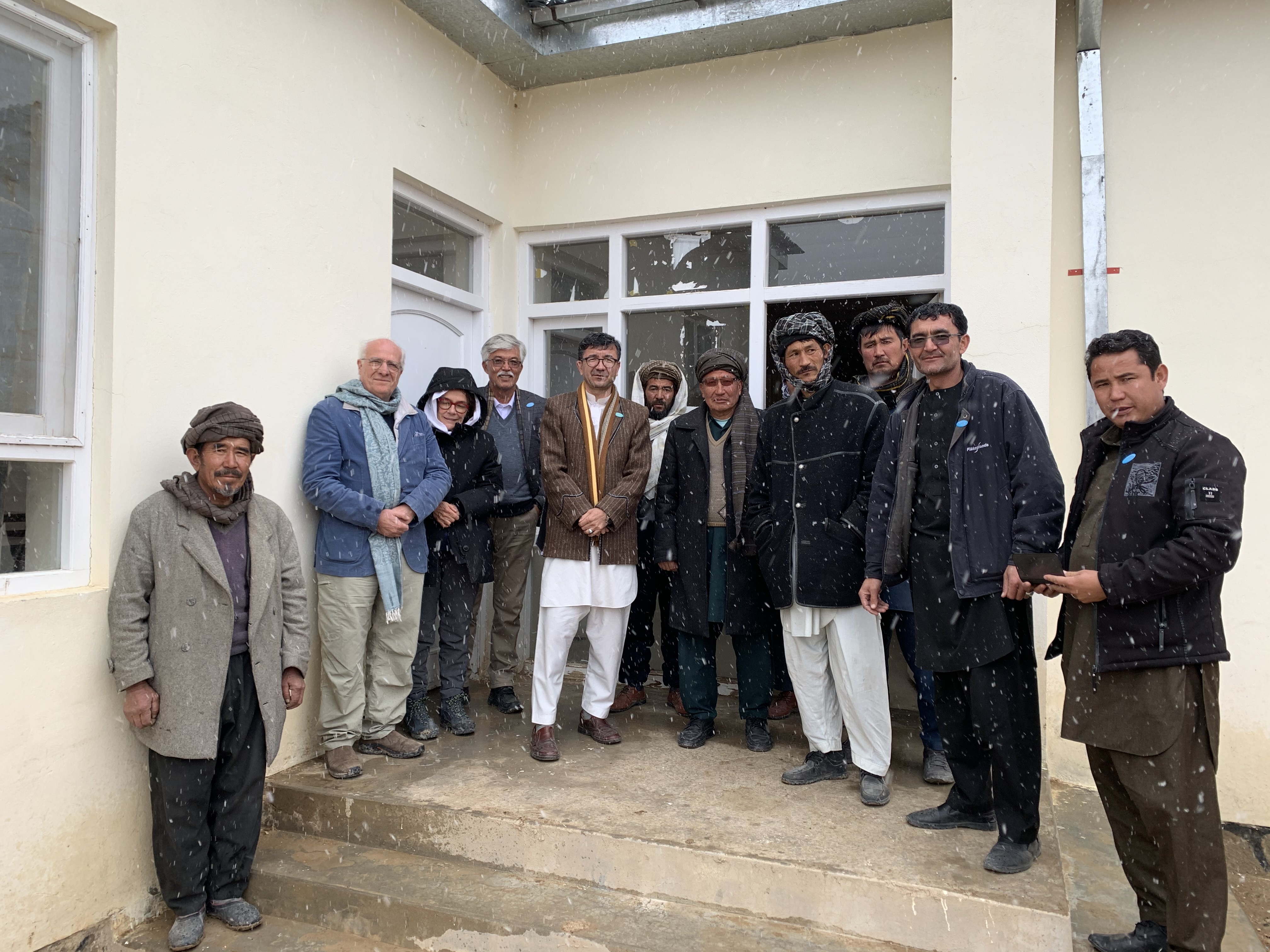 A visit to Sar e Tarnok school
On our way back to Bamiyan, just before dusk and with the snow falling upon us, we managed to pay visit to Sar e Tarnok School. The new building that we funded was inaugurated in 2017. Together with an old structure built some years ago, it hosts over 700 boys and girls. The old structure could not support the growing number of pupils and badly needed an expansion. For the children studying in a safe environment is paramount in order to be in condition to focus without being distracted or disturbed by external interferences. Among other things the most important result brought by a school building is to increase the pupils' attendance dramatically.
Arghosha Committee decided to fund the extension of the school with the help of Shuhada Organisation. The local villagers were pretty downbeat as previously they went through a series of setbacks. A building company who promised to erect a boundary wall around the old school went bankrupt leaving a huge amount of stones in the surroundings. That made the environment for the pupils attending their studies only worse. The new structure funded by Arghosha adds 6 classrooms and 2 administration rooms to the existing 3 classrooms plus one that were overcrowded.
Our previous visit to the region was in April 2017 when we assessed the situation of the school (see previous post). The building site was inaugurated in May and the structure was built in record time. It was inaugurated 5 months later in October 2017. We therefore missed both the ceremony of laying the foundations and the inauguration and we owed a visit to the teachers and the village elders. During our stay there we listened to their requests in particular about the repair of the roof of the old building that is leaking.
We gave our commitment for the construction of a new school roof with iron rods on top of the old structure and pledged to do a feasibility study in order to provide water to the school. It won'y be easy as the present well is dry and the school is erected on top of a cliff with a stream running hundred of meters below. We also discussed about the possibility of a common effort in erecting a boundary wall. We asked the local community to share the burden by helping with local labour. We are in fact convinced that a school helps to increase the sense of belonging and solidarity of a community and it is fundamental that before getting help from outside people should try to help themselves. The Afghans know this lesson very well by the way   The villagers pledged on their side to plant more trees. What is sure is that by next year some improvement will come to Sar e Tarnok school.