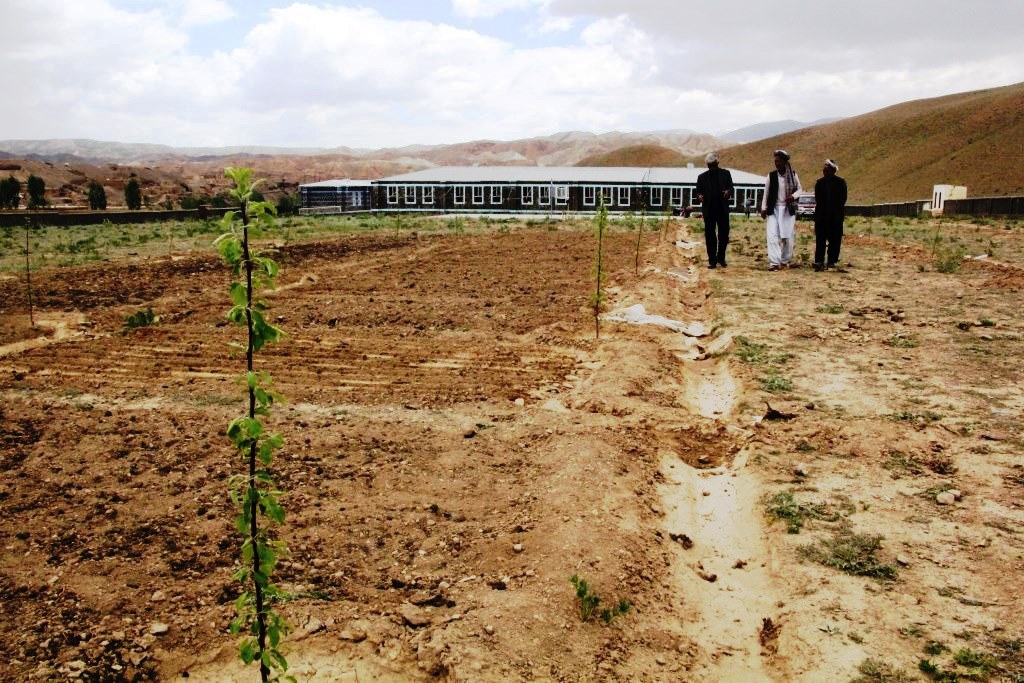 Zarin's greenery and volleyball field are completed
The works are now finished. Our dream to create a garden around Zarin girls' school has now come true! Dozens of young fruit trees have been planted and the soil has been laboured in order to keep all the area green. A dedicated guardian will take care of the whole project. As soon as the Coronavirus lockdown will be over the girls of the primary and secondary school (grade 1 to 12) will finally reclaim their beautiful school, surrounded by a green environment. They will get accustomed to a green environment, learn about plant species and will be ready on day to commit for a greener Afghanistan.
Besides the plantation the wroks included a water well (shown in the previous post) and a big reservoir to keep the water always at hand for the irrigation, particularly during the dry season. So far this year water has been abundant due to heavy snowfalls this winter but it is important to be ready for any inconvenience.
Finally we are also proud to announce that the volleyball field on the back of the building. It is another pilot scheme that we are keen to introduce in all the school buildings that we have funded. School children will draw important benefits from esxercising and learn a sport discipline. One day some of them may become successful sports people. The success of the Afghan National Cricket team is a pretty inspirational example.