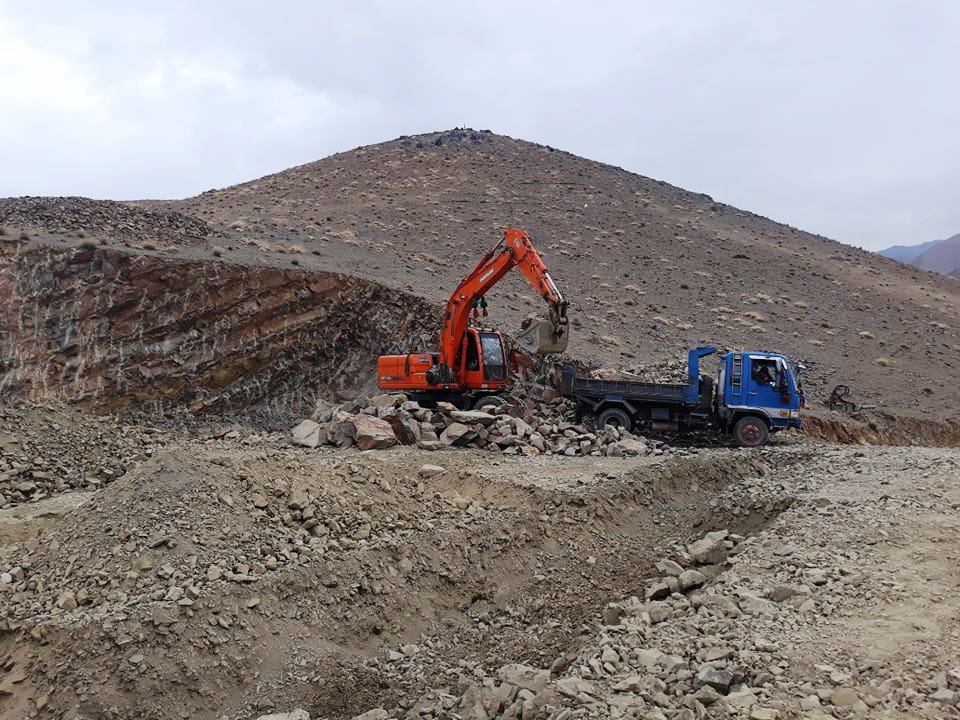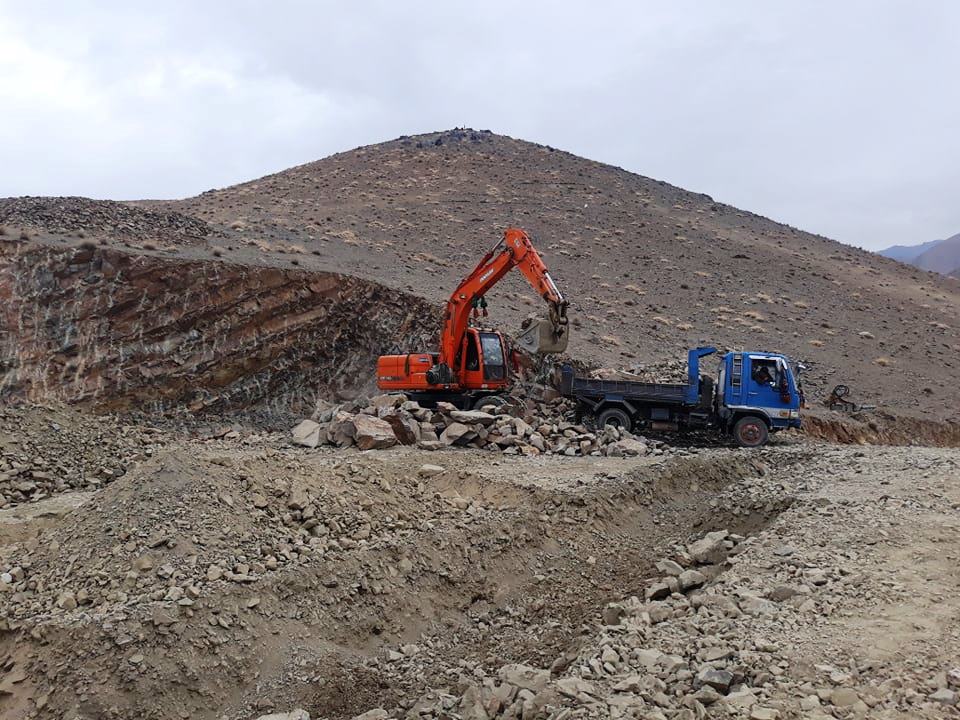 Works at Lazir's girls secondary school (our 15th school) have started
It is always a great emotion to witness the birth of a new school. It is like a human creature coming to this world. In our case, it is about a brand new building which will host a girls' school, primary and secondary, with 578 pupils from form 1 to 9. It is the 15th school funded by Comitato Arghosha Faraway schools. The school will be erected 17km from Nili, capital of Daikundi province, at the very heart of Afghanistan. It will be a sea change for the girls. Until the end of the current school year, they were forced to study outdoors in open air, sheltering under tents when the weather gets bad. As in many other places of Afghanistan, women couldn't go to school under the Taliban. When the Taliban regime fell and women were given the same education rights of men, they could not enjoy adequate structures, as in practice there weren't any. Much of our work at Arghosha has been about helping women to catch up and get their own roof under which they could study.
Lazir school works started on March 6, symbolically just two days before Women's Day. It is rather early in the year compared to the construction works of other schools that we funded in the Hindu Kush range but in this area winter are milder and spring comes earlier. If everything goes according to the schedule, the works will be completed in 7 months time. The first foundation stone was laid few days later by Mrs Goljan Samar, representative of Shuhada Organisation for Daikundi. The school will have 8 classrooms and 4 administrative rooms, 5 latrines and a water well to provide the pupils with fresh water.  It will be built according to the latest Government standards and, if everything goes according to the schedule, will be completed in 7 months time.
The school is sitting on a terrace along a mountain slope overlooking a wide valley crossed by a river. The girls will enjoy a stunning view from their classrooms where they will be finally and comfortably sitting on proper school desks. Lazir school serves a huge community of about 4400 people, living in 20 villages (precisely 628 houses) scattered in the surroundings. There will be 10 a staff of 10 people : 9 teachers and a guardian. We are particularly proud of our achievement given the difficult times we are living in in terms of Covid and security. After having funded 13 buildings in Bamiyan province we thought it was time to make an additional effort in the neighbouring Daikundi which is highly populated and particularly poor as it is more remote from important town centres of the country and less attractive in terms of tourism. This building is the second we erect in Daikundi and brings the total of the schools we funded to 15. We think that the region has a lot of potential though as it is more fertile and blessed with plenty of fruit trees like almonds, apricots, peaches and apples. Let us contribute to turn it one day in a garden of Eden!