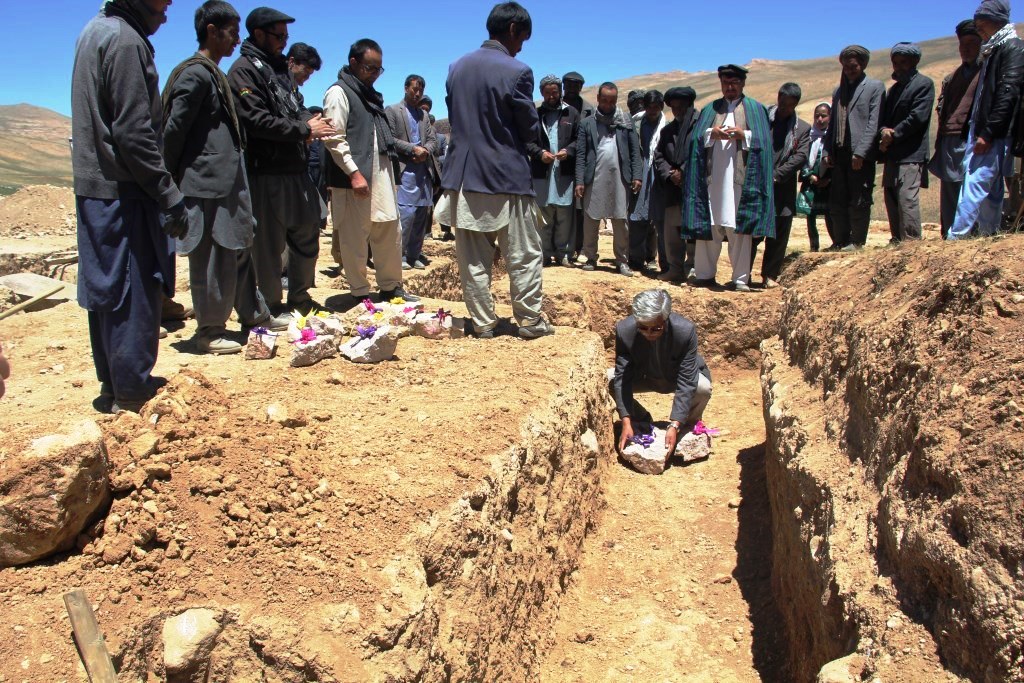 The foundation stones of Koshkak Naqshi secondary school have been layed
On June the 10th the foundation stones of Koshkak Naqshi school were layed.  A sunny day blessed another important step forward by Arghosha Committee, in cooperation with Shuhada Organisation. It is the 14th school building funded by Arghosha Committee. A moving ceremony attended by the village elders and Eng Gholam Hussain, head of Shuhada Organisation in Bamiyan Province, has marked the start of the construction of a structure that will host 322 pupils (148 boys and 174 girls) plus 10 teachers and a guardian. The building will consist of 6 classrooms and 3 rooms for administration purposes. All rooms will be furnished with desks and benches. The school will also have 5 latrines and a well with pump that will provide fresh water. The building will be realised following the latest standards requestes by the Department of Education.
Khoshkak Naqshi is a secondary school, from grade 7 to grade 12 and will serve a community of 12 villages, for a total of about 2000 people. The school has been there since 2005 but the children couldn't enjoy a proper permanent structure. Until now they had to study under tents provided by UNICEF. In Bamiyan province out of a total of 339 schools there are still 63 that cannot benefit from a permanent building and still 2000 classes are held either outdoors or under tents for the lucky ones. Arghosha has been focussed in narrowing the gap since its inception in 2005 and is committed to keep going along this path.
The school is 122 km from Bamiyan town and is pretty close (12km) to Arghosha, the place where stands the first school that we funded 15 years ago. Both schools are a couple of dozen km north of the stunning lakes of Band e Amir, one of the greatest turist attraction of Afghanistan. If things go according to the plan, the new building will be completed before the end of November, before the winter season, when snowfalls bring the whole region to a long standstill.