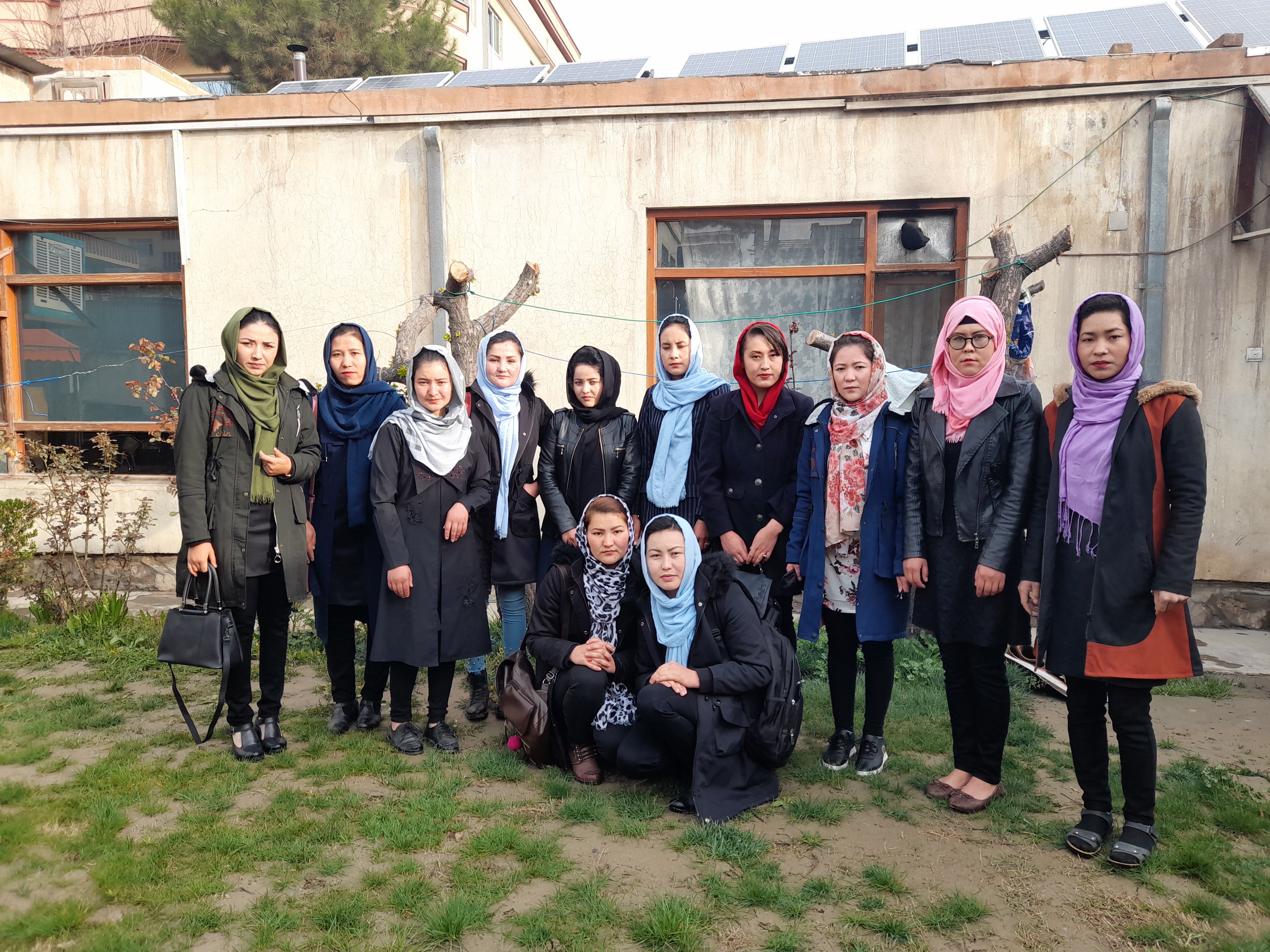 Our girls are back at work at University and internships in Kabul
Covid hasn't disrupted too seriously the studies of the girls that we are supporting with the University's scholarships. After an interruption in April- May last year due to a national lockdown,  which they spent at their homes in Bamiyan province, the 12 girls studying at Gawharshad University in Kabul managed to go back to the capital in June 2020. There they spent the whole second half of the academic year studying in remote from the dorms and  in the office accommodations provided by Shuhada Organisation. It was a comfortable environment as the premises had been recently refurbished. It was a crucial support for them, because they could not keep up with the courses working remotely from their villages, as they were lacking of the internet and often quite simply of the electricity. They then went back home for the winter recess in December until a fortnight ago, when Gawharshad University officially reopened.  They will need now an additional effort to get up to speed with the programme, but their teachers are confident that by June they will be all up to speed ready to pass their final exams.
Since we started supporting the first Scholarships  at Gawharshad University in 2014, 22 girls have been involved. Ten of them are moving the first steps in the labour market and are going through interesting experiences. Five girls just finished an internship at the Ministry of Transport thanks to the support of Mr Yaqub Ali Mosavi, one is working at the urban planning office of a district centre in Badakhsan province, one is undergoing an internship with an international Ngo and two worked as interns at the Governmental office of Bamiyan province. We are proud that we could help the girls to improve their education and get a new life. The fact that some of them are seriously intentioned to give back to their fellow xillagers that supported their studies is also very encouraging. they are brave and determined to make the best out of it and deserve all our support!