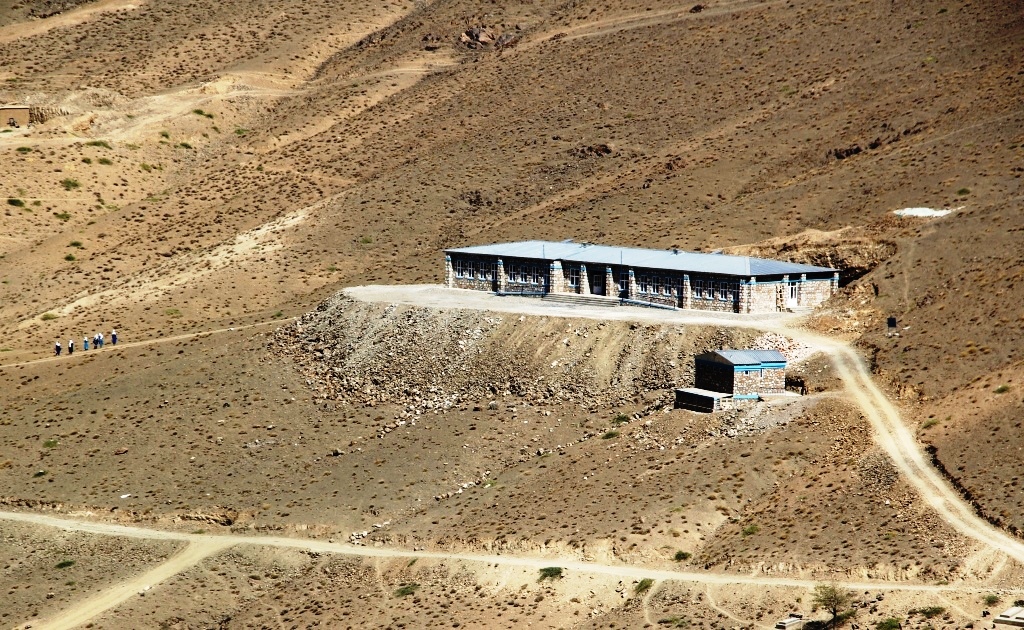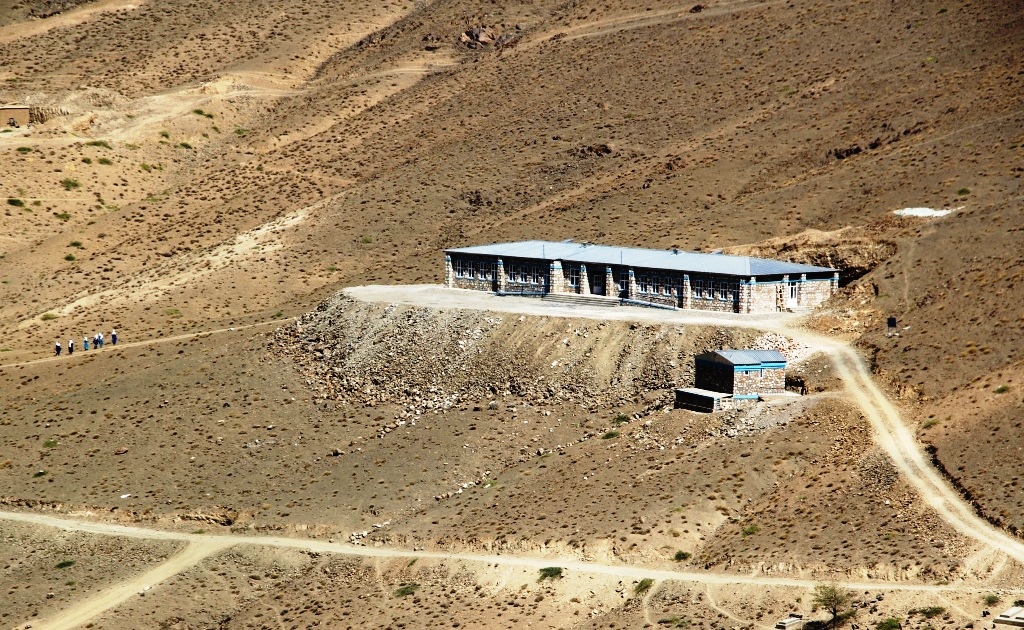 Lazir girls' secondary school has been completed
While the internal situation in Afghanistan kept deteriorating, our friends of Shuhada and the villagers of the area around Lazir, in Daikundi province, managed to achieve a real prodigy. The new Lazir school, the 15th that we are financing and the second one built in this remote province, was completed in record time, one month ahead of the schedule!
The building is meant to host over 500 girls grade 1 to 9 . It has been built according to the latest standards, taking into account the needs of the disabled (as you can see from the ramp on both sides of the entrance). Furniture is brand new and was built by local carpenters as part of a project of integration wit the availability of local skills. Daikundi is one of the poorest provinces of Afghanistan and this particular area was in need of a girls' school, as they were forced to study so fa under tents.
Because of a severe drought in the area the access to fresh water is still under completion. Because the school building is standing on a rock terrace, digging a water well is not an option. The initial idea was to bring water from a nearby stream but because of the drought it has dried up. Therefore we are now studying how to supply the school with the water from the nearby river that flows 500 meters below.
We are obviously very saddened by the political events of the last month. The situation in the country is pretty volatile. The girls that are studying in the building we erected are wary and concerned about their future. We are waiting for directives from the new ministry of Education that will start working under the new Taliban regime. So far all our schools are safe and we are waiting for new events to unfold.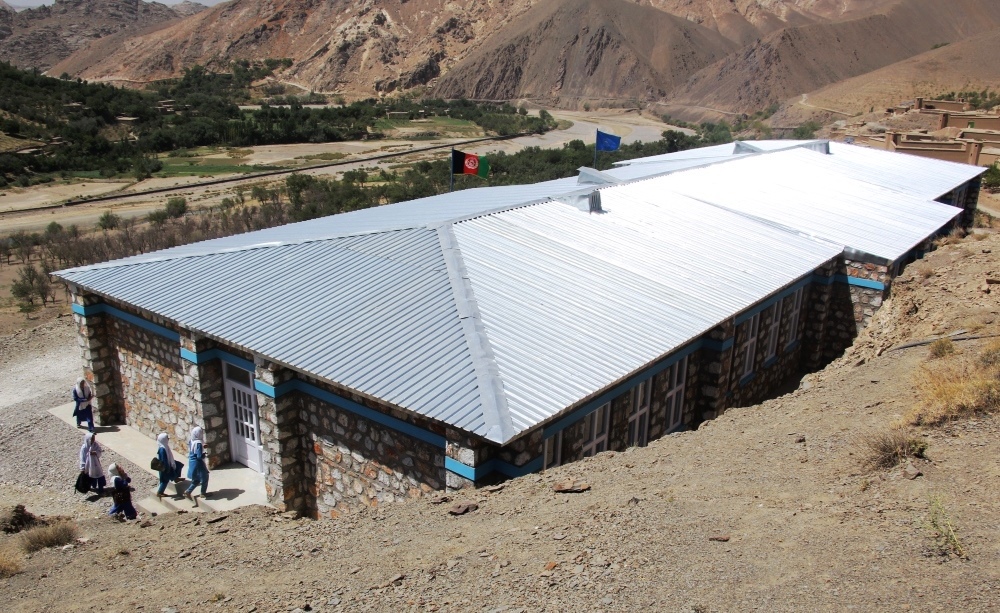 We cannot hide our frustration for the present situation and our concern about the whereabouts of many girls for whom the wonderful buildings we built were dedicated. We pledge with our donors supporters and friends that we will keep you updated of any further development.