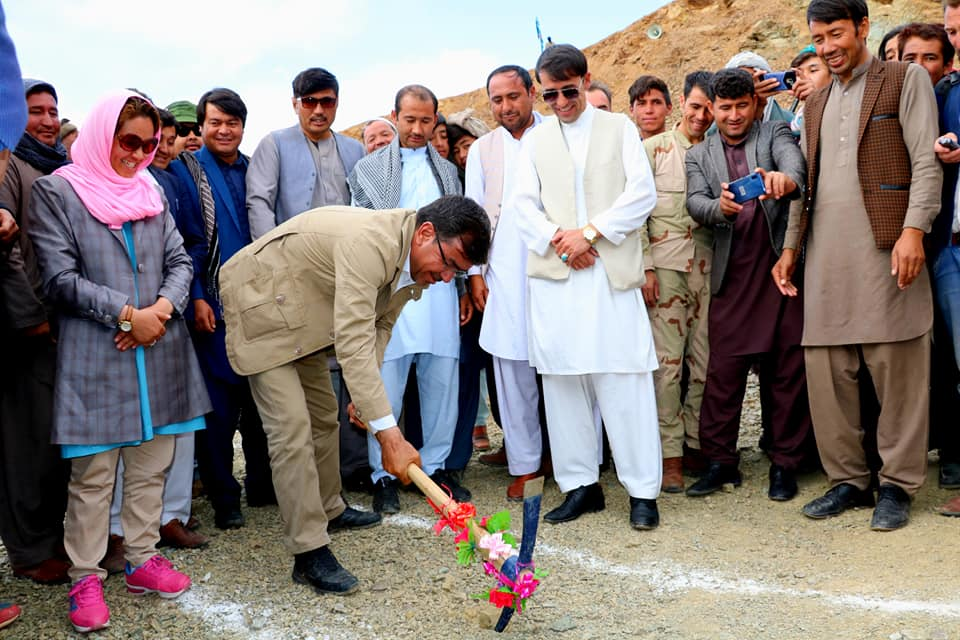 Largar school construction has kicked off. A new milestone for Arghosha Committee.
We made it. Another important milestone for Arghosha Faraway Schools was laid down on May 18 in Largar, a village of Shahristan District, part of Daikundi province. On a fair and sunny day the Governor of Daikundi, Mr Sayed Aala Rahmati,  announced the start of the works of a primary and secondary school (grade 1 to 12) for 500 pupils. Most of them, about 400, will be girls who will finally have a modern building where they could attend their studies. Daikundi is one of the poorest provinces of Afghanistan and more than half of the primary and secondary students do not have a proper structure that can welcome them. They are forced to study outdoors in pretty uncomfortable conditions. For the local population it is a great step forward and for both the Governor of Daikundi and of Shahristan, Mr Yaqub Shafaq an important social achievement of the local population towards the improvement of their life conditions.
The school should be ready in mid-autumn, just before the first snowfalls, therefore the children will have to spend another school year outdoors. This time though, they know that a brand new building will be waiting for them when they will start the next cycle in the early spring of 2020. This coming school will be erected in a pretty remote area, hundreds of kilometers from both Bamiyan and Kabul. The transports of the materials has been pretty demanding but now everything is in place and ready to go.
From next year a girl from Largar who will pass the final high school exams and national kankor to attend the University will be beneficiary of a scholarship from Arghosha Committee.  The Committee pays for the accomodation and studies at Ghawarshad University in Kabul for the most talented and disadvantaged girls coming from the schools that it has so far funded. Daikundi will be no exception as it hosts many brilliant girls.