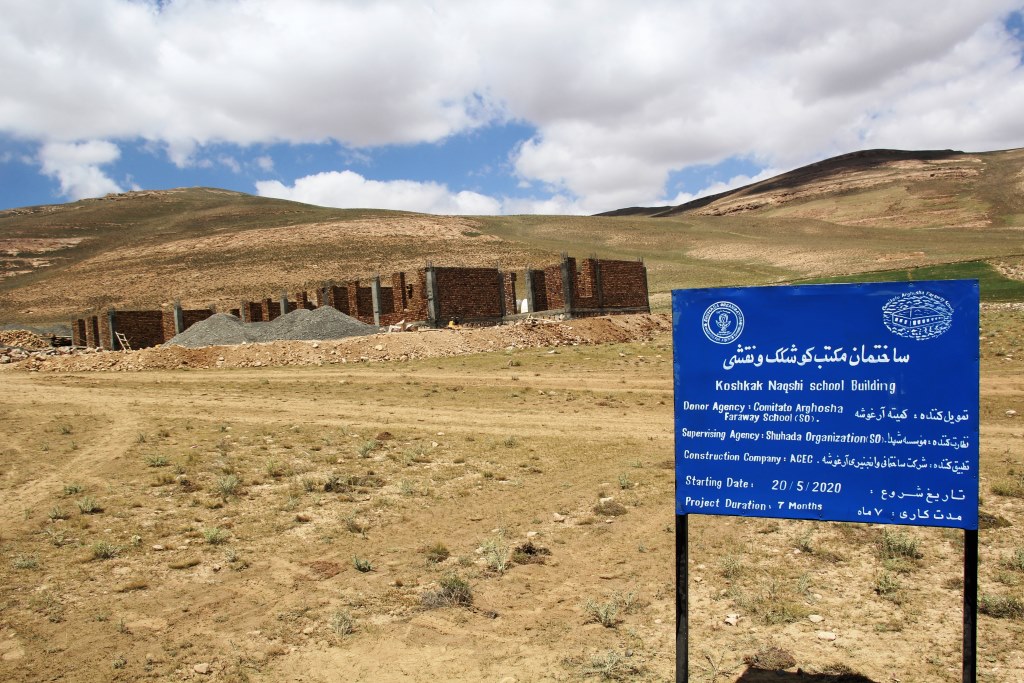 Koshkak Naqshi School is growing rapidly
It is written on the keyboard. Works started in May and completion is planned in 7 months time that is next November. From the images that we have received a couple of weeks ago in mid July, we have no reason to doubt that as usual our Afghan friends will honour their commitment as they did during 15 years of our cooperation.
Koshkak Naqshi secondary school (from grade 7 to 12) will be a mixed school hosting over 300 pupils (roughly half boys and half girls) accomodated in 6 classrooms plus 3 administrative rooms. It will have 5 latrines and will be built along the latest specifications. Among others the school will be made by burnt bricks. Sadly we won't see anymore the nice local stones that were used in the past but the Afghan authorities wish to have a standard setting for all schools. This wouldn't influence the quality of the building that will be as usual top of the range thanks to the commitment of Shuhada Organisation and ACEC , the construction company that got the assignement.
The school will also enjoy of fresh water from a dedicated spring. We had some troubles in digging a well providing drinkable water but in the end it turned to be an advantage as the local villagers decided to donate a local spring not far from the bulding that is bringing fresh and clean water. As the say goes: all well what ends well, in other case even without a water well!!!