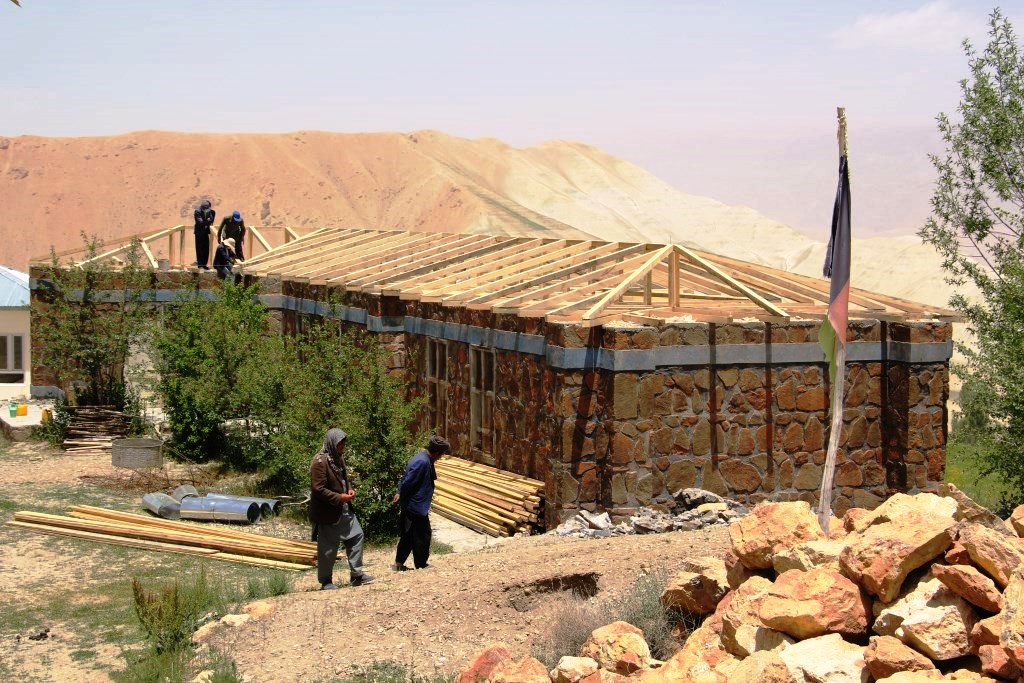 Big improvements are on the way at Sar e Tarnok School
When we last visited Sar e Tarnok school at the end of November 2019 we left the villagers with three pledges: 1) we were going to build a new roof for the old school structure, whose ceiling was leaking under the rain. 2) we were going to do our best to explore the opportunity of digging a water well, although it looked like a difficult endeavour 3) we were going to make the school greener but on the condition that the locals were going to help planting new trees.
With the arrival of Covid-19 pandemic things have become pretty complicated but our griends at Shuhada managed to work with all the best precautions and keep their pledge. The construction of the roof for the old school building is almost completed and the well has been successfully digged. The 700 boys and girls attending the two buildings will benefit of fresh water at the premises, without going down to the river through a long walk or bringing a flask from home.
We kept our promises and the local villagers honoured their pledge by planting some rows of new trees. Water in the area is rather abundant flowing from high peaks (over 4000 m high) in the surroundings. The soil is rather fertile and there are many green plots of land. Arghosha Committee is determined to make greener the surroundings of the school buildings it funded. Not all the schools have the ideal conditions but Sar e Tarnok certainly is one of the best candidates for our new experiment. We are convinced of the importance of working together with local communities to share the burden whenever it is possible. We think that it energises and gives a sense of purpose and pride to those involved who also become the best guardians of what they contributed to achieve.